Our service - your perfect leak prevention solution
We support you performing the best leak prevention with certified competence, years of experience and great passion – at our head office in Siegen or directly on site.
Working with professionals
Safety and quality are our top priorities! To achieve this, we regularly re-new our proofs of performance. We are
SCC certified
Ex certified (by TÜV Austria)
ISO 9001 certified (since 1999 by LRQA)
A specialized company according to German Water Law (WHG)
Advice for selecting a suitable leak detector/leak detection system
Support for designing new systems
Tailored special solutions
Installation and commissioning of leak detection systems
Maintenance and functional checks
Maintenance agreements
Troubleshooting and repairs
Areas of application (national and international)
Tank farms/refineries
Industrial plants
Chemical plants
Waste water treatment plants
Ex-applications
Special/customized applications
For services at petrol stations and heating oil tanks we recommend regional service providers
There are numerous very good and qualified specialist companies for services at petrol stations and heating oil installations. National contacts can be found on our website on company > partners.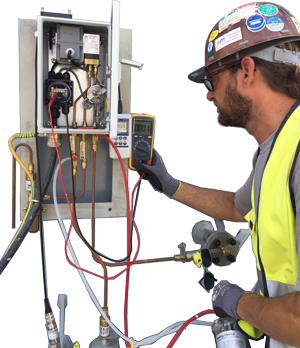 Information | Advice | Appointments
Christian Braun, Service manager
+49 271 48964-56
christian.braun@sgb.de